We provide Language Consultancy services to companies that want to implement a Business English training program in-company (or here at followenglish) and/or monitor the progress of their employees in a given program.
The Language Consultancy involves not only building a strong and seamless relationship with our clients so as to provide a solid ground for the participants of the program to develop their language skills consistently and in accordance with their needs and objectives, but also a careful follow-up which can be carried out with the organization's HR Department in order to monitor the performance of each participant in the training program.
Our Language Consultancy follows a methodology which is previously developed with and approved by the client so as to develop a coherent language policy for company and a compatible strategy, which in turn, will allow you to oversee the learning process of each participant.
The flowchart below shows the four steps which are normally followed in a language consultancy process: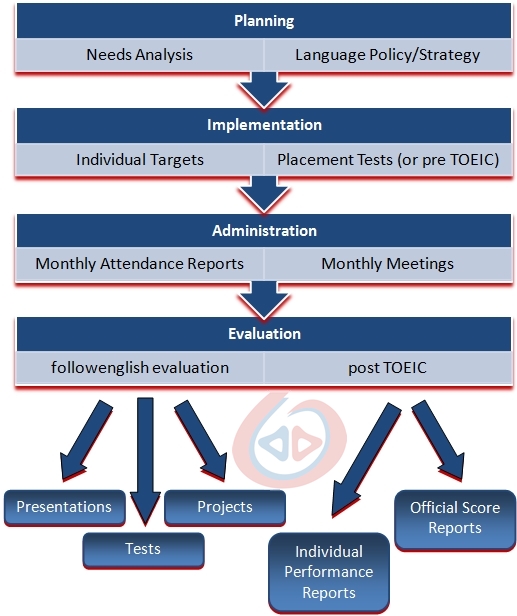 ---
Click on the links below to read more about each of the four steps:
---
Please contact us for more information
Read more about our Training Programs and Mini Courses for companies