We have seen in the last 10 years or so the rise of proficiency exams and this is certainly a consistent trend for the next few decades as well. This is happening not only because more and more students have been going abroad to study, but also because companies are nowadays looking for employees who have a good command of English no matter what position they are.
Most popular exams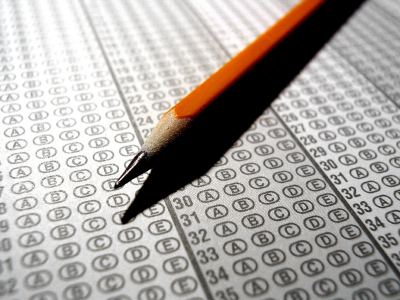 For students who want to have an experience abroad the most popular exams are IELTS and TOEFL, whereas for employees undergoing a Business English training program or those who need to demonstrate their language skills in the professional field, the most popular exam is certainly TOEIC.
In the search for accuracy
Proficiency exams allow universities and companies to have a better idea of the language proficiency level of the candidates for vacancies in an efficient and exempt way, which saves them from having to develop the tests, applying them and/or relying on results that can be distorted and unfair. Proficiency exams are developed by organizations that have a long tradition in the area and therefore the level of reliability is not an issue. So, obviously, outsourcing this service and taking advantage of reliable exams is a wise and cheap choice both for companies and universities.
Brazilian academic scenario
Here in Brazil, most universities (if not all) still have their own proficiency exams, and these basically focus on the candidates' reading skills. But it seems that this reality is soon to change as now with the government's new scholarship program called "Science without Borders" (Ciência sem Fronteiras), it has become evident that Brazilian students lack the language skills required to study abroad. In a recent effort to increase the rate of acceptance, the Brazilian government has lowered the passing score to apply for a scholarship. Besides that, now even the FCE (an intermediate level exam) is accepted - initially the only Cambridge Main Suite exam that used to be accepted was the CAE.
Hoping for a better future
Even though there is still a long way to go in Brazil and some other emerging countries in terms of foreign language learning, we are likely to see a brighter future as the need for higher levels of proficiency in English is becoming a necessity rather than a competitive advantage these days. Back in the 90s, in Brazil, those who had a good command of English undoubtedly were in advantage to get a high management position whereas now it is a basic requirement.