At followenglish we work with nine levels of language proficiency. Look at the tables below to check the equivalency of our levels with some of the most popular proficiency exams: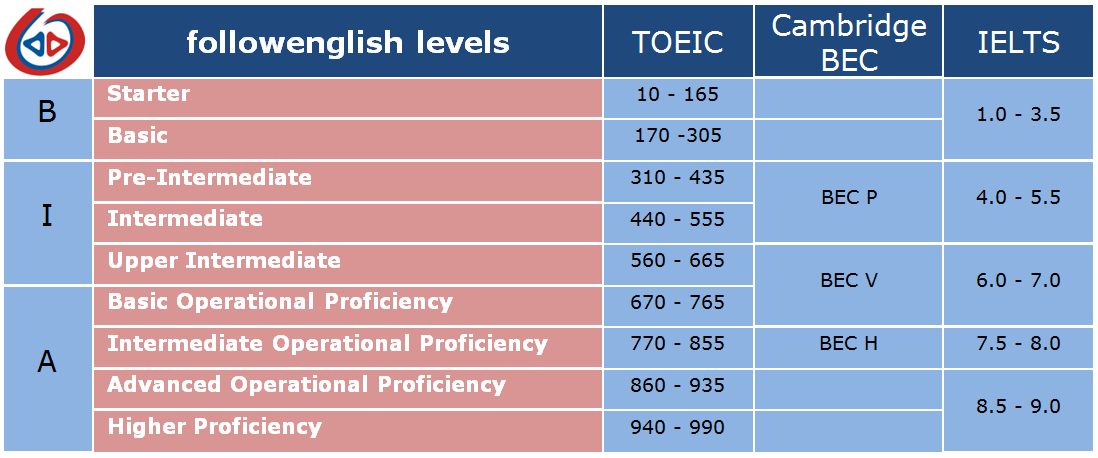 The Basic levels are for learners who need to establish solid grounds so that they can start their learning process consistently.
The Intermediate levels are for learners who already have already developed some of the basic skills that they need to keep progressing in their language learning process, but are still struggling to become more independent and competent users.
The Advanced levels are for learners who want to polish their English, keep in contact with the language and reach higher levels of command and operationality as well as extend their knowledge in the fields in which they have to use English.
---
Where do you want to go now?